Amanda Nauman gives us tips on how to have a successful LTL.
How to Make a Route for the Long Tiny Loop
In the aftermath of making hundreds of turns in a long, tiny loop for this project, there were quite a few people who messaged me with questions about how to create their own routes. I've put together a list of suggestions here that apply to routing for an attempt at the Long Tiny Loop or just any route in general!
You can read more about the Long Tiny Loop from Menso de Jong's write-up here: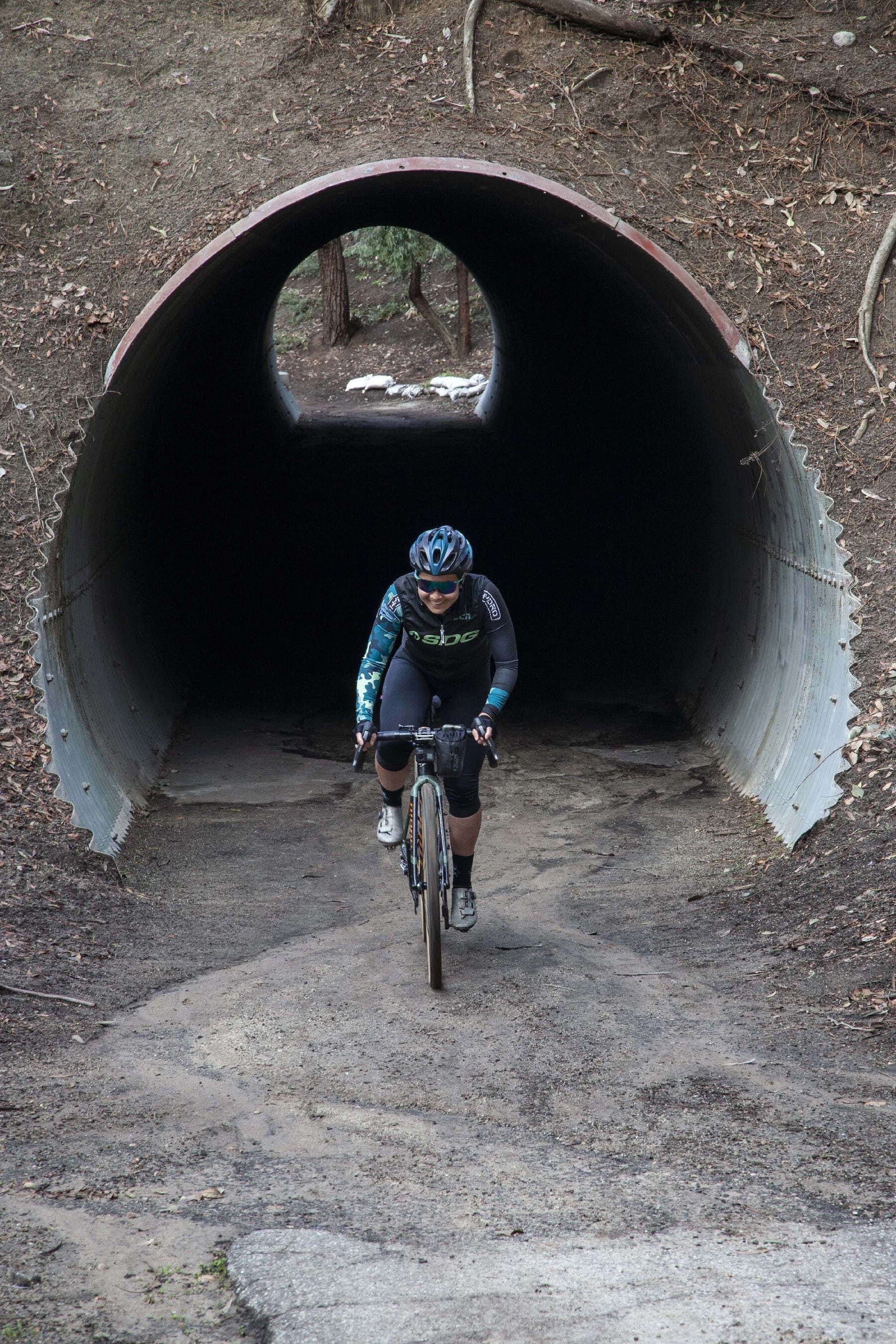 Routing Suggestions:
Select a routing software or application.
I used a combination of Strava and RideWithGPS. You can also use Garmin Connect. RWG will offer a basic routing functionality with the unpaid accounts, but the paid account lets you delete and modify sections with more freedom. Similarly, you need a paid membership with Strava to use their routing feature and Strava's Heatmaps are much more advanced than what RWG has to offer. Typically I create a route within RWG and cross-check areas with Strava's Heatmaps, which you can see an example of below.
Pick a GPS device to use.
Once I have the route complete, I can export the .tcx file and save it to my Garmin Connect account to upload to my Garmin Edge 1030 device. If you don't have turn-by-turn functionality on your device, you can upload the .gpx file and pay close attention to the map while riding. I like the 1030 device because I can send the .tcx file from my Garmin Connect account from my mobile phone straight to my device without having to plug it in to a computer. The large screen also makes it great for navigating the map and data selections.
Pick an area to work within.
We added the concept of making this a city-limits challenge to stay within the boundaries of our home towns. The actual Long Tiny Loop rules allow you to do this wherever and within any given area you want. The more miles within the smallest possible area (Distance / Diameter), the better your score for the LTL Leaderboard.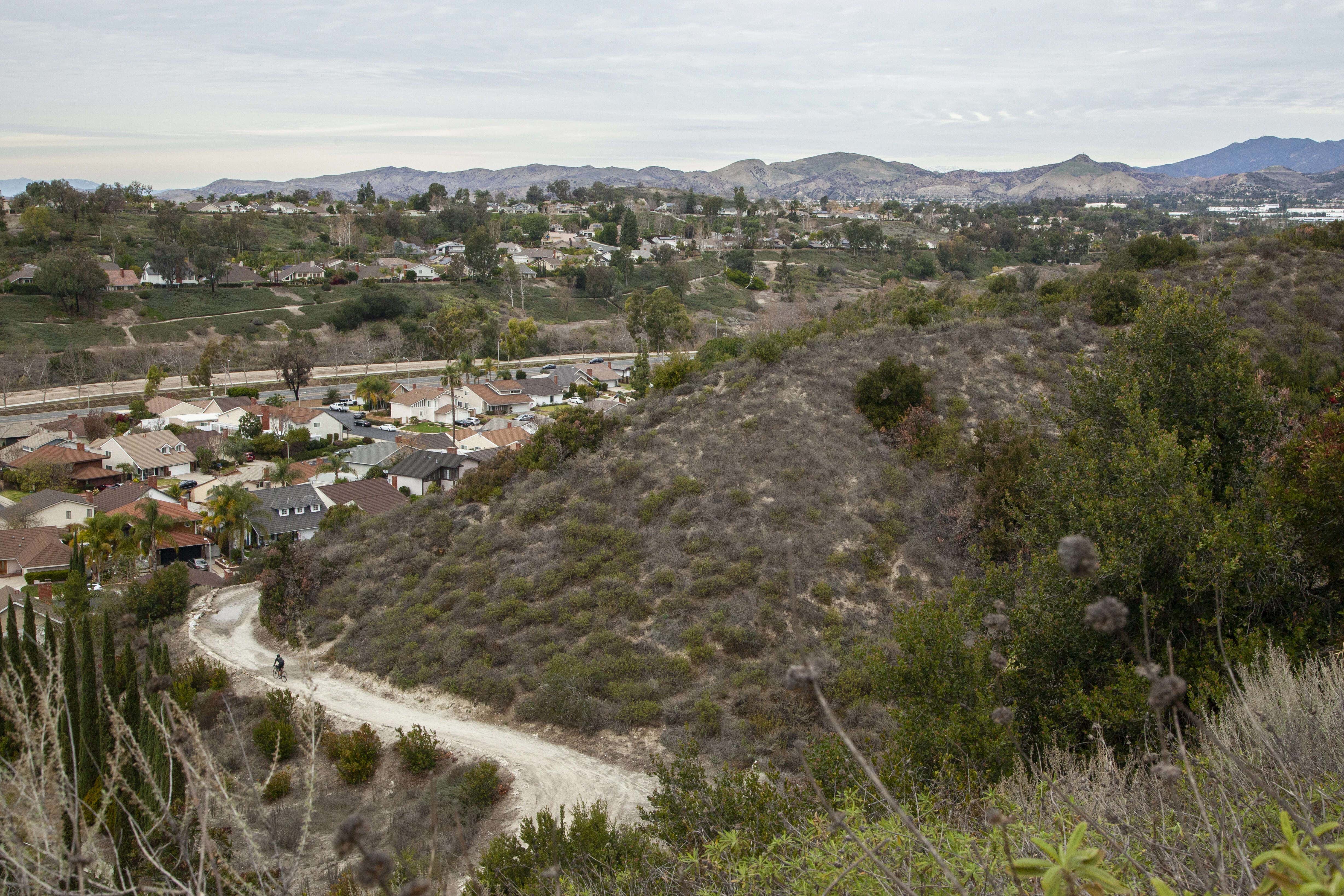 Scout a few locations that are questionable.
In the ten days or so before my big ride, I was sure to add any of the questionable sections to the end of my training rides. This allowed me to be prepared for turns and even find a couple closed gates or "No Trespassing" signs. Had I hit a closed gate during the ride, I would have had to turn around and invalidate the gpx data for the submission.
Use Google Maps' Street View through segments of your route.
There were still segments of the route I wanted to double-check and used the "Street View" feature. In particular, there was one neighborhood I wasn't sure about. As you can see in the screenshot below, Street View will show you whether or not it's a publicly accessible area with the blue highlighted streets. Use the floaty guy to find where Google has put eyes on the road. In this example, since the Palomoa condominiums couldn't be seen with the Street View I had to take it out of the route to avoid the gated community.
Plan water refills and calculate how much food you should bring.
This is a given for any sort of long ride you plan. But specifically for a route with hundreds of turns, your speed will be slower and you will need to account for more food and water than normal. Packing the calories you need ahead of time will prevent deficits and potentially messing up the gpx data if you have to stop at a store for food.
Practice the routing and turn-by-turn directions.
Before the final ride to execute your route, make sure you are familiar with how your device functions in regard to the routing. If you've never followed a planned route before, you will need to understand how it notifies you and displays the route.
Day of the LTL or long ride:
Give yourself extra time to load the route to your GPS device.
Turn off the auto-rerouting function if you are using a Garmin.
Set reminders to eat and drink because you'll forget.
Lower your expectations of speed.
Have fun!
Final result:
https://www.strava.com/activities/4714545921
Long Tiny Loop Leaderboard:
Hopefully this helps with routing for the Long Tiny Loop in your area or any sort of ride you want to map out. The RLT is known to find the roads less traveled and using the above techniques will get you to finding those roads and making cool routes!