#FINDTHENINE AND WIN A NEW 2022 NINER RLT 9 FRAMESET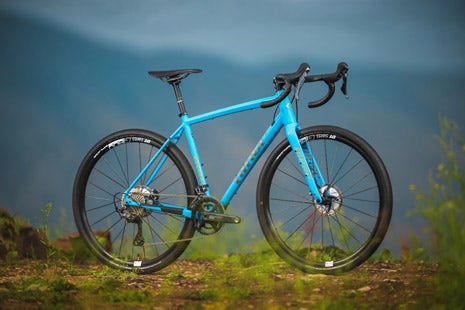 Whether you're wandering the tech zone, touring the Monterey peninsula, or racing one of the events, keep your eyes open for Niner Bikes! New or old, snap photos of all the Niners you find, post to your social media accounts, and you'll be entered to win a new 2022 RLT 9 gravel bike frameset.
The rules are simple.
Find a Niner bike at the 2022 Sea Otter Classic. Any Niner bike.
Snap a fantastic photo of it and write a clever caption.
Post it to Instagram with the hashtags #FindtheNine and #seaotterclassic. Also tag @NinerBikes.
One winner will be selected and notified by direct message on Friday, April 15.
Not at Sea Otter this year? That's OK – post your Niner photo anyway and we'll include it in the contest.
What do you win? A 2022 RLT 9 gravel bike frameset, in new colors first shown to the public at, you guessed it, the Sea Otter Classic.
Start practicing your camera skills because we want to see where you #FindTheNine in Monterey. We hear that good photography skills, dogs in photos, and happy smiles have an advantage.
Multiple entries are accepted. Must post to Instagram between April 7th and April 11th, 2022. One winner will be announced on April 15th, 2022. The photo will be posted on Niner's Instagram and the winner will be directly messaged. Entries are judged solely by our in-house social media manager.
Contest open to USA residents 18 years or older only. Not open to employees of Niner Bikes or its affiliates. Contest not sponsored by, endorsed by, or administered by Instagram. No prize substitutions, no cash value.